Latest News/Announcements
SCKC Makes History at Olympic Hopes Regatta!
In her first international race, our own Nevin Harrison matched the best ever US showing with a silver in the C1 1000 event--a remarkable performance against the toughest junior canoeists in the world. If that wasn't enough, she followed that by taking the first ever Olympic Hopes gold for the US in the C1 500 event--and, there's more--finished her regatta with another gold in the C1 200! Aaron Small and Jake Zikan from SCKC made the semifinals in the K2 1000, 500 and 200 events, showing that they were in the mix against the best on the planet. Congratulations to Nevin, Aaron, and Jake! Full results are here.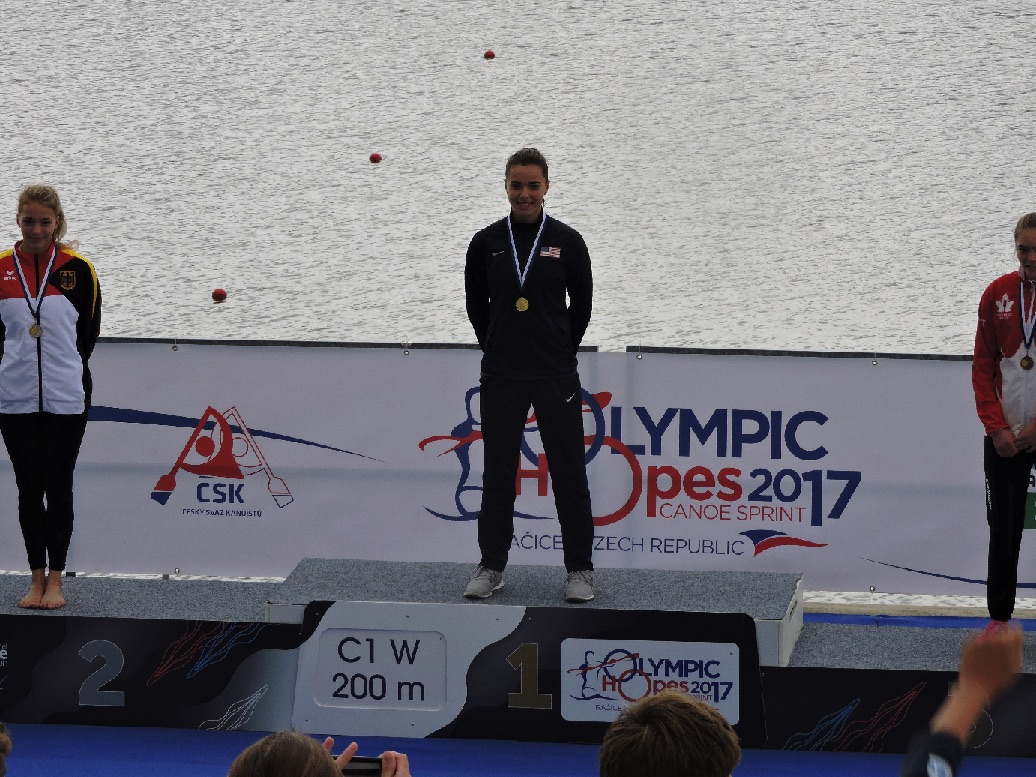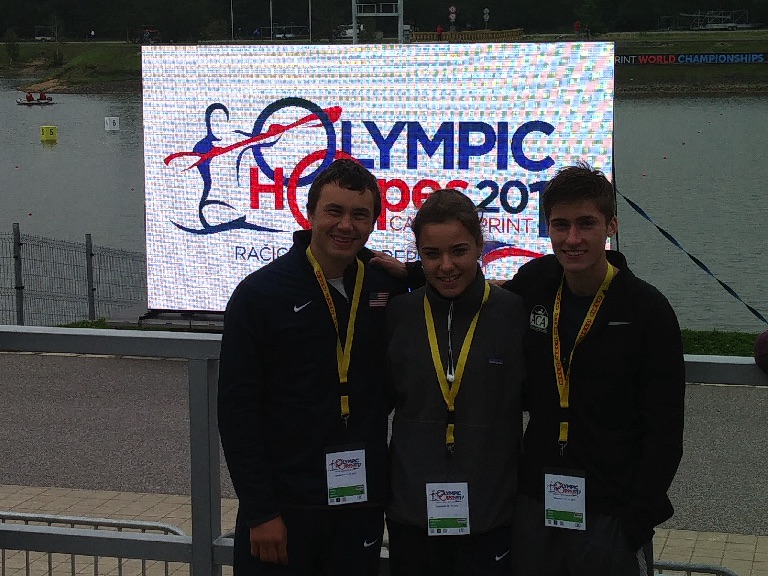 Pacific Cup, aka Bantam Championships, 2017
14 SCKC Bantams headed up to Maple Ridge for a great weekend of racing Sept 9-10th. This is primarily a team boat event and we fielded 4 K4s in U15 Boys and Girls, U13 Boys and U11 Open. We also had 11 different K2 combos in Novice, U15, U13, and U11 divisions. Everyone got a lot of racing experience in many different team boats and got 200m K1 races also. For our U15s, this was a chance to test themselves against the best U15s in the PNW and BC. Our U15 Boys (Liam, Eric, Owen + Ryan from Keystone) took 2nd in the K4 competition(!) and our U15 Girls (Leana, Camille, Ella and Ella) took 4th despite all being novices (never been to nationals).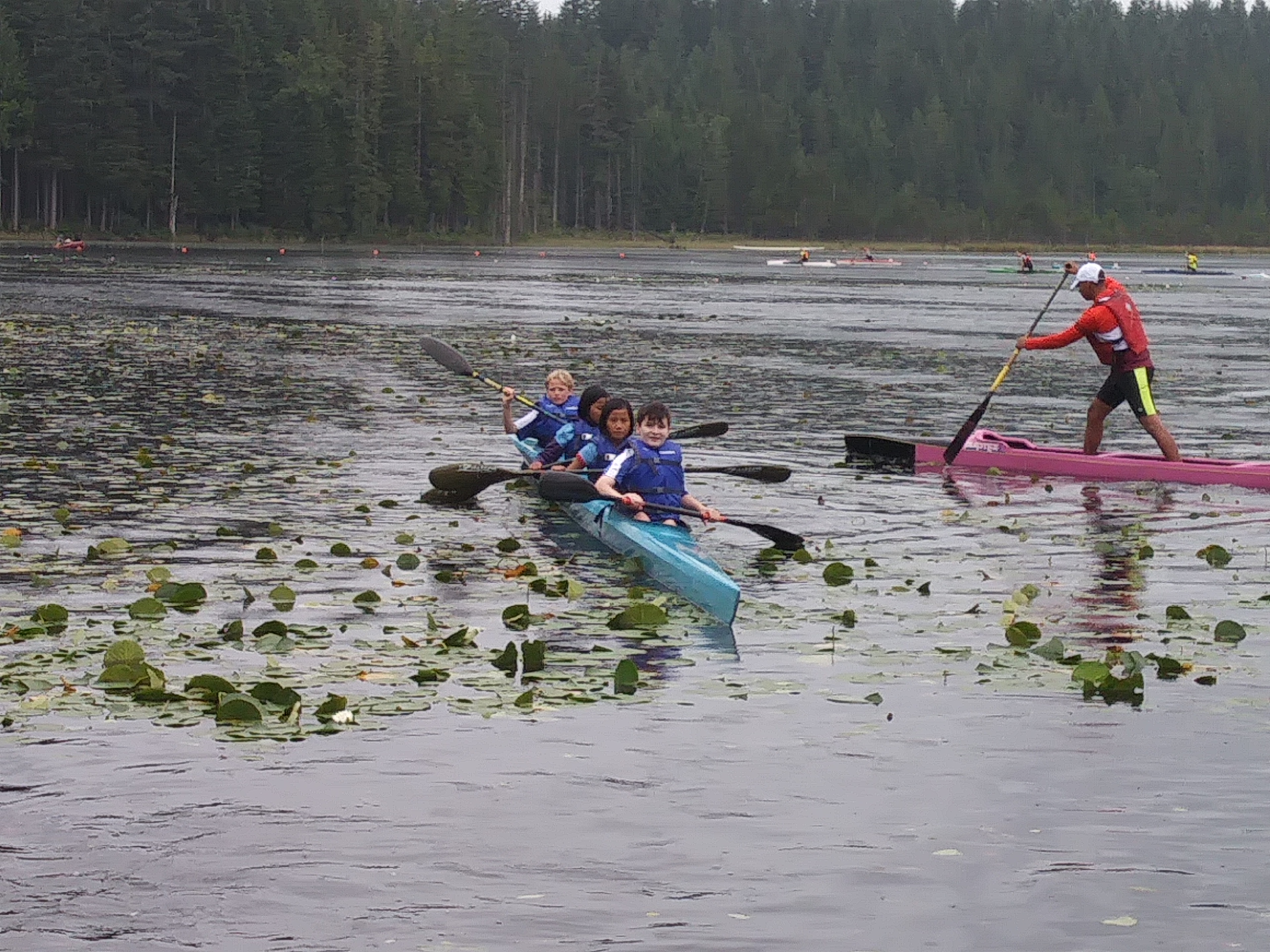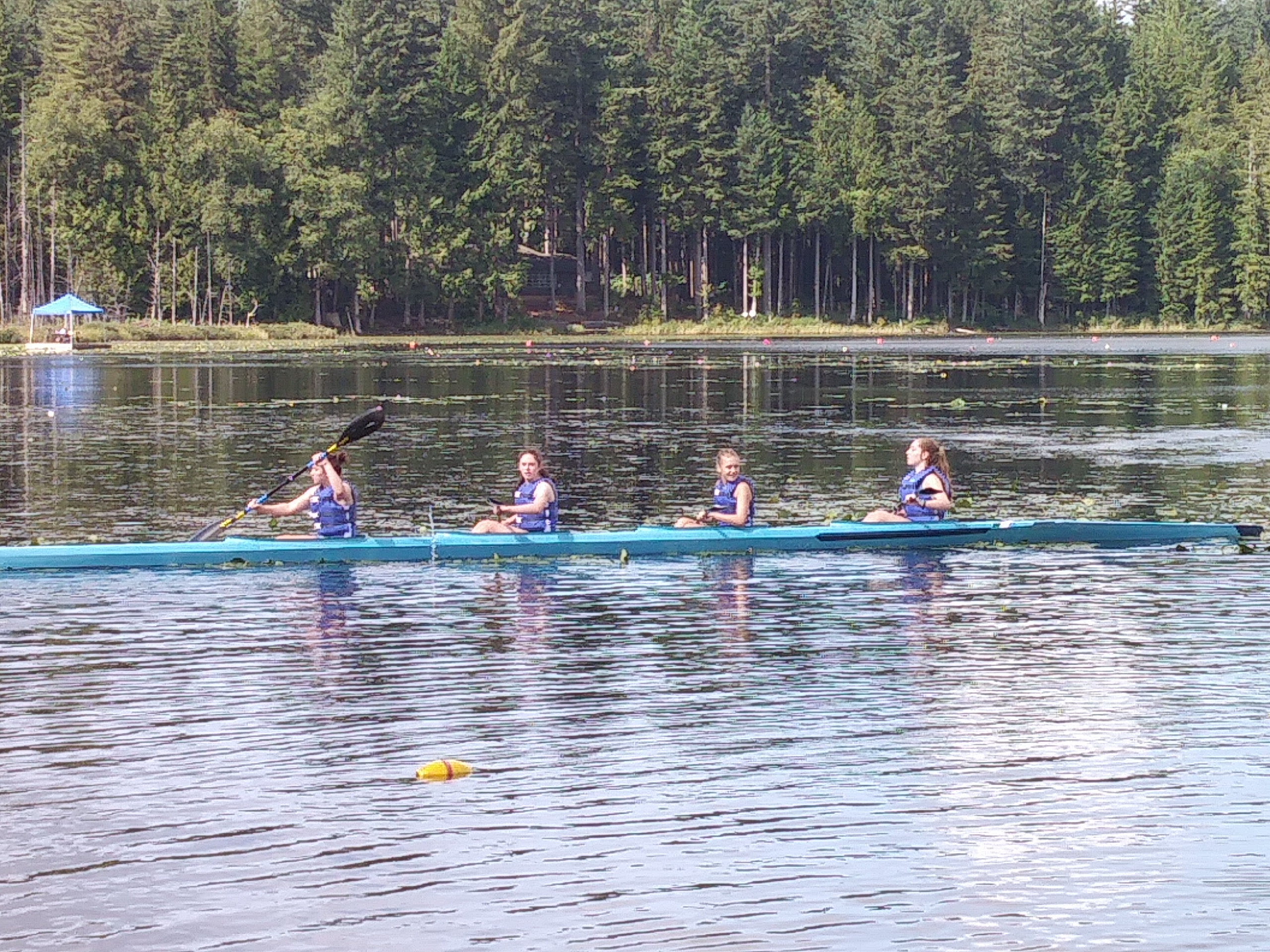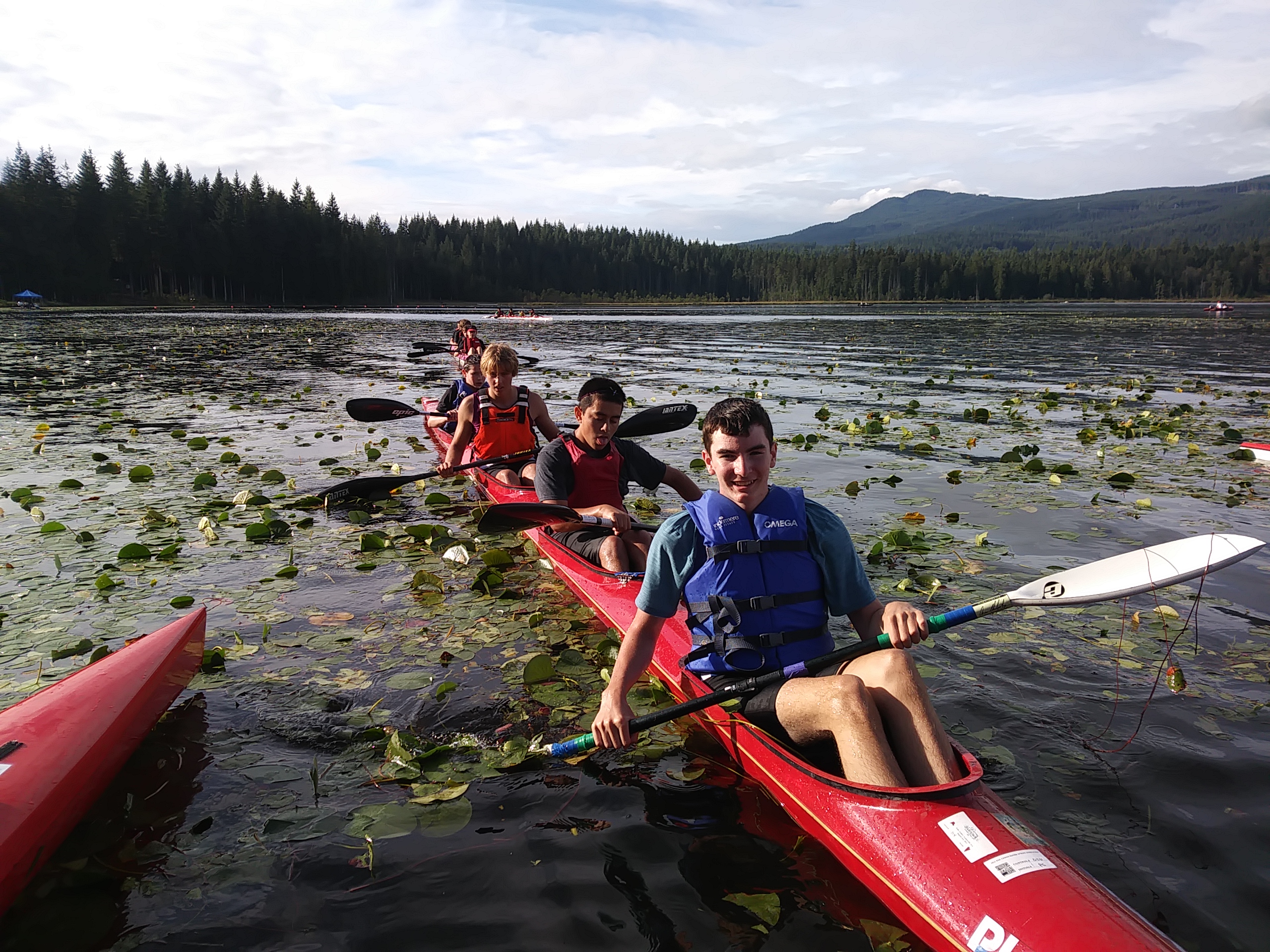 Frostbite Camp 2017 November 10-12
The Annual Frostbite Training Camp (all ages) will be held November 10-12, 2017 on Greenlake. Paddlers from around the PNW and farther come together to train for 4 days with elite coaches from the US and Canada. We will be posting info on the 2017 camp later in Sept, but to see the typical camp schedule and costs, you can look at the 2016 Frostbite Camp webpage.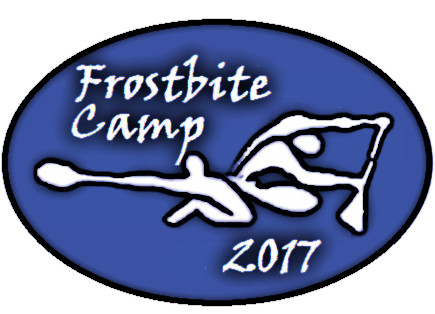 Congratulations Junior Team for Nationals 2017!
We took a team of 9 juniors to Nationals at the beginning of August in Clermont, Florida. Naomi, Nevin, Azusa and Hana competed in canoe and Liam, Eric, Jake, Aaron and Miles competed in kayak. We had a great week of racing and some wild weather. SCKC cleaned up in C-1 events winning all the juvenile and juvie events in 1000m, 500m, and 200m. In C-2, SCKC took silver in juvie, junior and senior 500m, silver in juvie and junior 200m and gold in the senior 200m and junior 5000m. They won the C-4 junior 500m. In kayak, SCKC took 2nd in the K-2 juvie 1000m, 3rd in K-1 juvie 500m and 200m, 2nd in K-2 senior mens 200m (with San Diego), and 2nd in K-1 senior 200m. Three SCKC paddlers were named to the 2017 Olympic Hopes Regatta team that will travel to the Czech Republic in September: Nevin, Jake and Aaron. Full race results are here.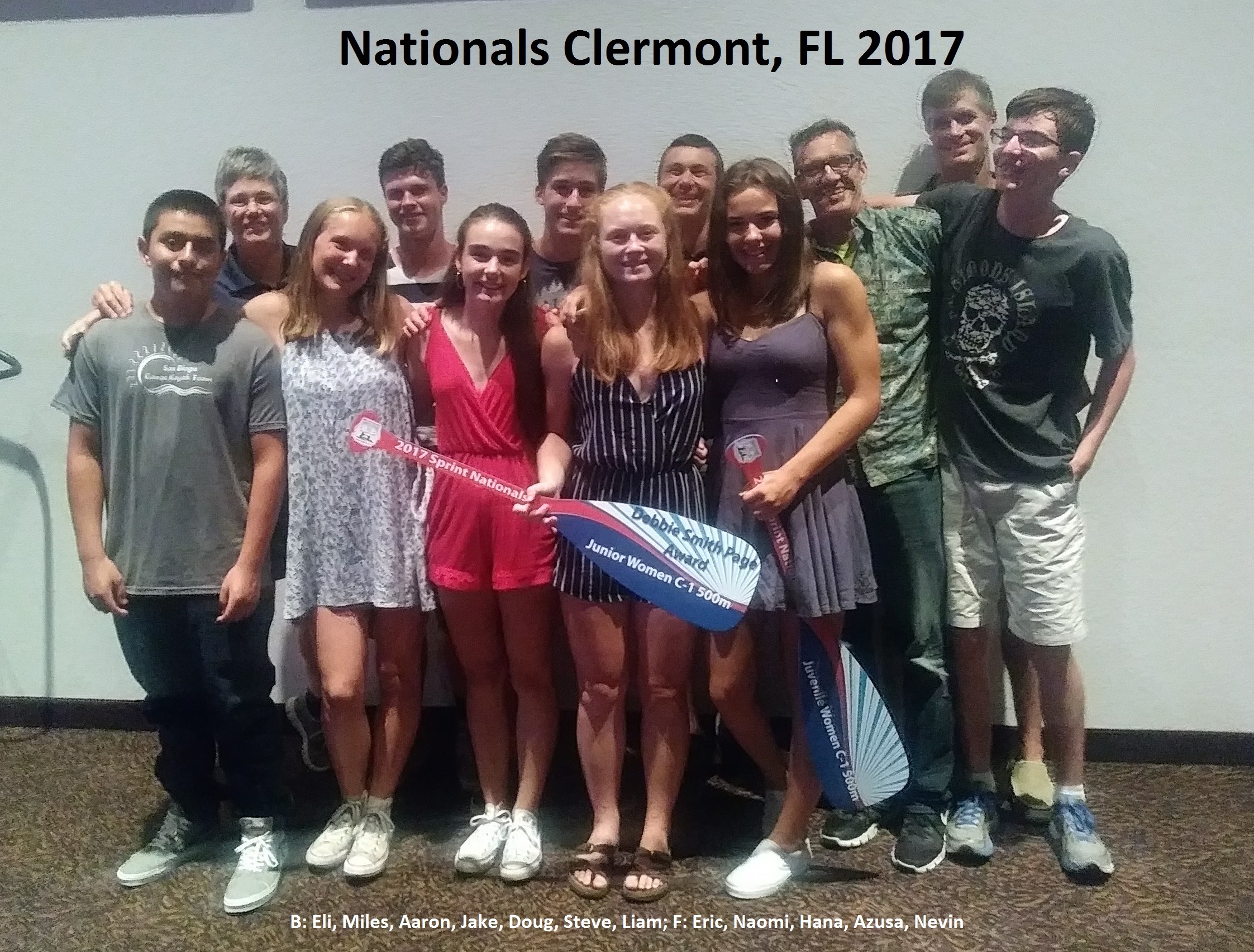 Masters paddlers at Nationals 2017
Three SCKC masters also competed at Nationals in Florida: Eli, Steve S, and John. Eli took 2nd in Masters B womens 1000m, 3rd in 500m and 1st in 200m and 5000m. Steve and Eli teamed up to take gold in the K-2 Mixed 500m; John and Susan (Rivertown) took 2nd. Eli and Bee (Gig) teamed with 2 Brooklyn fellows and took gold in the K4 Masters A 500m. John took 2nd overall in the 5000m race. SCKC was 3rd in team masters points this year.